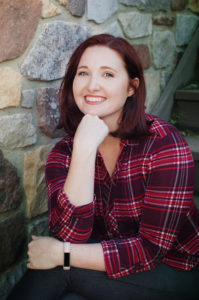 I have over 8 years of experience specializing in Graphic Design. During my time as a graphic designer, I've lead several high-profile proposals that culminated in multi-million dollar wins for key projects for two large engineering firms. As a Graphics and Web Developer, I maintained the company website, designed ads, and collateral materials.
In addition to my marketing expertise, I have a unique set of artistic skills, specifically illustration and sculpture. I'm the former owner and designer of Copper Owl Press, a publication design company that specialized in cover art for indie authors and editing services.  I've helped over 50 authors achieve their publication dreams.
I'm also an experienced photographer, holding a flux position as Senior Associate Designer and Photographer at MTI Photography, LLC.
Along with my professional experience, I have a Bachelor of Fine Art in Graphic Design from the University of South Alabama and an inter-disciplinary minor with a concentration in sculpture.
---
For information and pricing on a few services that I provide, please click here.