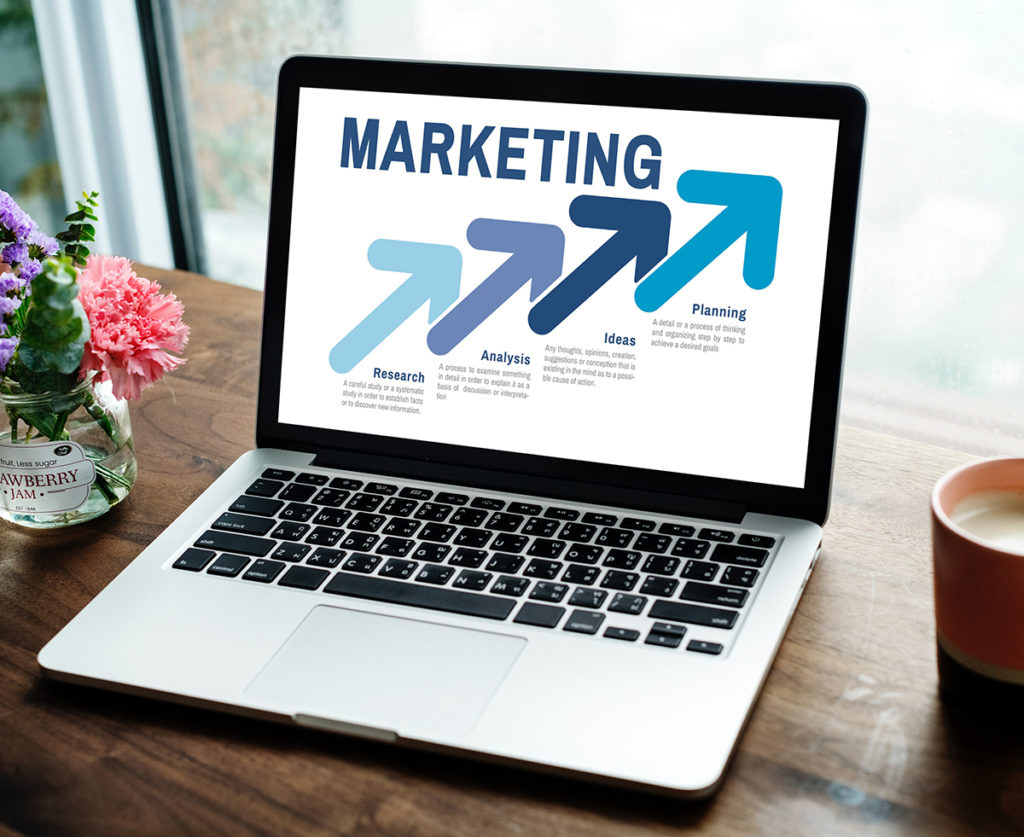 A modern day author–without a marketing team or a publicist–eventually comes to the hard realization that, to be "successful", they have to be working three jobs (on top of their actual day job–the one that pays for foodstuff to keep the meatsuit moving). No, you have to market one book, while editing another, and writing another. It sounds and is exhausting.

Once you finish your novel, after working years (sometimes a decade or more), you edit and publish it and sit back. In an ideal world, once it hits stores, hundreds of thousands of people would find it. But publishing is easier than ever and the market is flooded (choked) with content. As soon as your book releases, a hundred more are published right behind it and push it way, way down on that new release list.

In order for people to find the wonderful story you want to share with the world, you have to market it. There is no escaping that. Without pushing your book, no one will see it, and it will fall into relative obscurity. But marketing is overwhelming, confusing… expensive.

The simplest way to market on a budget is to not market your book, but yourself. Your value-added presence in their lives. You need people to know about you–your personal brand and presence. Build that up, and your books presence rises. The more people know you exist, the more people know about your book.

So, how do you do that?

Mothership Goals
I'm a huge fan of goals. I once wrote an article about my feelings concerning Mothership Goals, huge goals that require several mini-goals to get to. Your Mothership Goal is to share your work with the world. So, let's start by building the little goals along the way to that Mothership Goal.

[Note: You'll notice I'm not saying your goal is to make money. If your goal is to be rich and famous, I'm sorry to be the bearer of bad news but authorship is a terrible and SLOW route to take to get there. The statistical equivalent of becoming someone like Stephen King or J.K. Rowling is being struck by lightning–meaning really, really rare. There are millions of authors and want-to-be-authors, how many can you name with movie deals and theme parks?]
Since I've busted the bubble of being an uber wealthy author who lives on a lake and writes all the books and makes all the money and has all the movies… let's get down to the achievable goal of sharing your work with the world. If you're lucky, maybe there will be a lightning bolt along the way.

Building to your Mothership Goal

There are several steps you can take to build to that goal. I'm still working on them myself, but I will share what I have so far. For nearly 10 years I've worked in graphic design and marketing. I've also researched the ever loving shit out of this. So, let's dive in.

Steps you will need to take:
Publish your book.

Write book. Edit book.
Get someone else to edit your book. Paid or unpaid.
Edit again.
Maybe one more time.
Design an attractive cover or hire a designer.
Format and get ready to publish.

Build your brand.

Get a professional-sounding email.
Setup a professional website with a professional domain name.
Blog.
Setup a Twitter account and be active. Connect with people in the #WritingCommunity.
Don't waste your time with Facebook pages–I mean, unless you feel like it.
Setup an Instagram account. Post pictures of your pets. People will love it.
Setup your Goodreads Author page. Don't read the reviews on your book. Don't. Do. It.
Setup your Amazon author page if you haven't already.
Sign up for an email marketing tool and build a newsletter.

Marketing.

Marketing.
Get business cards.
Search for book bloggers, bookstagramers, book subscription boxes.
Make a list for ones that fit your genre and pitch your book.
Look into NetGalley or OTOH Books.
Share reviews.

Launch (or re-launch) your book.

Plan an event, big or small. You published a mother flipping book. Celebrate that shit.
Find a venue, set a date and time.
Use everything from #2 to market your event. ANNOUNCE YOUR GLORY.
Splurge for some swag.
Have a *introvert shudder* reading.
Host a giveaway.

Market your book more.

Optimum marketing window with best ROI is 4-8 weeks after book release.
Host another giveaway.
Network and content marketing.
Build your brand. Market you = marketing your book.
Okay. That is a HEFTY list and it isn't even a quarter of all you could do to market your book. These are some of the more basic and helpful ones, though.

1. Publishing Your Book
Edit, edit, edit…
For this section, I will assume that you've already written your book but haven't published it. Please, please do not assume that it is ready to publish after draft one. It isn't. First drafts are shit. Second drafts are shit, too. I know we get excited. I mean, you finished writing a book for fucks sake and want to share it. But… it isn't ready.

That book needs a few edits. You will need to read and tweak and fix that thing at least 3 times. Then, pass it off to a beta reader–not a friend who will only gush, someone who can be strict and honest. HEED their comments. Not all of them are right or right for your book, but pay attention to what irked them. If you have more than one beta reader and notice a trend, it's time to go back to the drawing board on that section or element.

Have it professionally edited. Pay someone, trade, do favors, reach out to that old college roommate who majored in English. Just get it edited and not by you. You're too close to see the errors at this point. After the professional edit, have one more person with a command of grammar and punctuation do a final checkthrough. Fix those errors. Get ready to publish.
Book Covers
In between the editing phase, think about your cover design. Book covers are SUPER important. Do not phone this in because of budgetary reasons. There are millions of designers out there who would help. Please, before designing it yourself, reach out to some professionals. There are graphic design students who would do it for a few bucks just to build their portfolio.

Your cover design does not have to be expensive, but it needs to be professional. I'm not saying this as someone pushing design work. This is a huge problem I see in indie publishing. It will make or break the success of your book because, unfortunately, people judge books by their covers.

If you design it yourself, please use this article concerning cover dos and don'ts.

Some illegal "don't" mistakes some indie authors still make:
Don't use photos taken from a google search.
Don't use pictures of famous people you think look like your characters.
I see this a lot and I call people out and let them know it is illegal. I'm not trying to be an asshole. I'm trying to save your career and your wallet. Pay for stock photography. It feels like a ripoff, I know, but you will thank your conscience/wallet/reputation later. It makes you look more professional. This will add to your Personal Brand.

2. Build Your Brand
Email
A professional looking email is important. Kittymuse36 is not the email name you want to use when querying agents or reaching out to book bloggers. Set up a professional email using your real or pseudonym.

If you have a website already developed, it probably came with an email account: ___@yourdomain.com. Mine is info@kaytalinplatt.com. But, I loathe GoDaddy's email platform, so I have emails forward to my Gmail account and I respond using that. Gmail is considered professional these days. Companies are using it more and more. So, you can get away with creating a professional-looking email through that–even without a website. For instance, mine is kaytalinplatt at gmail.com and I've given it out more often than not.

Another thing to consider, but not important, is switching from outdated and/or unsupported email providers you've had since the early 2000s. Like hotmail.com or aol.com or msn.com. Some people view those using these addresses as out-of-touch, behind on the times, or old. I cannot tell you how many times I've heard someone say, "You're still using X?!" Maybe now is the best time for an upgrade? You can forward your emails from the old server to the new one! Start fresh.

Website
A professional website doesn't have to cost a lot of money or require hiring a designer (unfortunately for my line of work, haha). Not in today's world. There are a variety of options that would provide you with a professional looking site for any range of budget. Many platforms provide free hosting for limited features. The first and most vital step, however, is securing a professional domain name.

A professional domain name will keep you from having a website that looks like: ThomasKinkaid.freesite.com. Not only does this look unprofessional–and kind of like you cheaped out on getting a domain name–it is lengthy and would take up a lot of room on a business card (yes, you need those).

Domain names are not expensive. GoDaddy charges $17.99 a year, but periodically runs sales. For instance, as I'm writing this, domain names are on sale for $2.99 a year for the first year when you purchase a 2-year agreement. That saves you $15 bucks.

You can use most domain search engines to find out if yours is taken. I'm lucky in the fact my mother gave me a name nobody in the world seems to haver (really, I've tried searching) so it was easy to get kaytalinplatt.com. If your name is a combination of common names, like Peter Jackson, it may be harder to find your domain name. So get creative (but stay professional).

For example, you can try:
Pjackson.com
Peterwrites.com
Peterjacksonauthor.com
Jacksonwrites.com
Or use middle initials: PeterRJackson.com
After you've purchased your domain name to keep other Peter Jacksons from snagging it, choose a website hosting company. There are tons of options out there. I stuck with GoDaddy. They have a wide range of options and easy WordPress installation. My situation is more complex, which is why I went with them. I have multiple websites on one hosting package: kaytalinplatt.com, copperowlpress.com, and thelivinggodnovel.com (I can have up to 10). If you are someone who leads many "lives", as I do (an author and graphic designer), then a multi-site package may be a good option for you to manage both personas in one place.

Other providers:
You should consider the content you want on your website. The essential pages you should establish are:
Home Page
About (usually author bio)
Blog
Links to your work. This could be a page listing your books/projects, or link to offsite stores/websites that carry your work.
Contact
Visit other author websites to get inspiration and ideas for how you want yours set up.

Install plugins that help you with various site functions and SEO, like Yoast SEO.
Blogging
I will be the first to admit that I am the world's worst at staying consistent with blogging. I try hard and then fade off, and I repeat this cycle. For a long time, I had no direction or idea of what to blog about–at least that would help with marketing my book. It was the focus on marketing my book, however, that ended up being the problem. I focused too much on marketing a product and not enough on marketing me, my brand–what I could offer people other than a book.

Blogging is important for keeping your website up to date with green content, which keeps you relative in search engines. It helps spread word about your website and places your name in front of eyeballs. When people share posts or articles you write, it puts you in front of people who might not have otherwise known you existed. They may click the link, explore your site, and find your book.

I've been in marketing a while. Most of the companies I've worked for have hated the term "blog". It feels unprofessional to them or they seem trapped in imagining a kid in a dark basement writing posts about alien invasions. I'm not sure what the hold up is for people to get on board, but the numbers speak for themselves. Blogs–regularly posted content–bring people to websites.

So, even knowing this, I struggled to get on board for my personal website. I was approaching it from a personal perspective, like a diary, instead of a business one. So how could I adapt the practices I used for marketing engineering related or design work for fiction? I knew that the best way to market a service was to market a person related to that service–their strengths and ideas.

So I created a content marketing plan that focused on my value-add to people's lives. I mapped out 8 months of content–everything I would post each week for those months. I plan to share this with everyone in the coming weeks as I test and fine tune.

There are a variety of ways authors can approach blogging for content marketing. Find your niche. For instance, Chuck Wendig is a fantastic example of someone who balances writing advice with marketing. Explore, take notes, grab a calendar, and make a plan. Then, share your content across your social media platforms.

Social Media
Social media plays an important role in marketing. The paradigms have shifted over the years but it is no less effective. The big players, Twitter, Facebook, Snapchat, Instagram… they all provide individual and unique experiences. They all have their own specific marketing strengths and weaknesses.

Facebook
Facebook allows you to post long-form content. It does not limit you to the amount of characters you can use. It is also long-lasting content. You could write a post in 2015 and someone may share it in 2019. It could circulate for eons if people let it. You also do not have to be as consistent with your content, but consistency is good.

For a while there, Facebook pages were the thing you needed to establish in order for your business to have a successful online presence. Then, Facebook changed its algorithms to gain more advertising revenue. Now, pages rarely show up in the news feed unless you "sponsor" a post. They've effectively eliminated their usefulness. A Facebook page will benefit you in Google searches and keep you connected with already established fans, but that is about it. I have contemplated many times disbanding mine, but I'm keeping it around for now.
In my opinion, keep Facebook for personal/semi-professional connections. Share marketing content with the people you know through that channel on a personal feed. If you do utilize a Facebook page, do not be disappointed if you get little traction there. It just isn't the right platform for marketing anymore. Facebook Fan Groups may be a better option.

Twitter
Twitter posts are short-form content. 280 characters. Twitter content has a short lifespan. It disappears in feeds quickly unless someone retweets. To maximize Twitter, you have to post consistently–multiple times a day.

When it comes to reaching people and making connections, I have found more success with Twitter than Facebook. Through using hashtags and following, I have grown my Twitter followers from 250 to 425 in two months. In the same span of time, I got 3 new likes on Facebook using similar marketing tactics–that included a tested sponsored post. So, yeah, I paid money and still only got 3 new likes through Facebook. I used Twitter, for free, using hashtags and following people, resulting in 175 more followers. This is what I mean about Facebook being a waste of marketing time and resources.

175 isn't huge numbers, comparatively. You can gain more followers by using paid services.

Follow individuals in your industry. Connect with people using the #writingcommunity hashtag. It is a supportive community of writers and you will grow and be better for reading and interacting with their posts.

Instagram
Aside from being terrible at updating a blog (in the past), I also suck at Instagram. I like a good selfie like the next person, but I can't help but feel super narcissistic when I look at my Instagram profile and see 20 pics of my face. Instagram marketing is an area I struggled with and still kind of struggle with.

I used have a wild and crazy life where I got caught on fire, shot at, etc (life long story), so if I had Instagram like 10 years ago it would have made for an interesting profile to peruse. But, I'm tame now. I've dispatched all my enemies (har har) and settled into a quiet life with my husband and my dog and… I have nothing interesting to photograph on a day to day basis. Except my dog. But, he has his own Instagram account (@bones_the_wonder_dog).

Then, I found the Bookstagramming community. Holy cow, their Instagram pages are beautiful! While mine is nowhere near as uniform or color-coordinated, I have developed (in my content marketing plan) a way to blend my personal life with a bookstagrammer approach. Besides the array of marketing tactics I'm in the process of deploying, I'm adding book reviews to my list of tools. I will try a blend of personal life sneak peaks and professional content. I'll share more when I post the Content Marketing Guide in a few weeks.

Goodreads
Goodreads is the hub of the book world. Every book imaginable is on Goodreads. It connects users with other readers. Users can see what their friends want to read, which may make them want to read the same thing! Users can post reviews and share their thoughts on a book with their friends.

Goodreads is a staple for book marketing these days. You need to make sure you have a Goodreads author profile and connect it to your book. To see how, check this out.

I've read about authors quitting Goodreads because of various reasons, but Goodreads is where the readers and reviewers are. Warning, it can get hairy.

Some users will read your book whether or not it is a genre they like. If they don't like the genre and read your book, they are likely to leave a negative review because they didn't like the book. Don't ask me about the mental gymnastics of someone who picks a book they know they won't like only to review it negatively, but that seems to be a thing. A very common thing. If I were you, I'd ignore those reviews.

In fact. Don't read the reviews. Don't even look at them. Each person will look at your work with a different eye, different preference, and different reading comprehension level. Reviews are based on perspective and are subjective. They are not a reflection of your work or the story you told. Keep writing. Keep writing for the reason you started and never look back (or at the reviews–unless you really have to).
Reviews can and will nuke your confidence. They can be a source of constructive criticism–use as you will–but some reviewers can be just plane mean.
Amazon Author Program
This is a must. Click this link to to create your Amazon Author profile. Connect it with your book. Keep it up to date.
Newsletter
One of the best tools for marketing is a newsletter to people your connected with or people who have subscribed to your list on your website. This is your primary buyer source. These are your fans. If they don't unsubscribe, it is because they want you and your content in their lives. Once you make your subscriber list and send out emails, the ones who unsubscribe will surprise you. Don't take it personally.

There are a variety of platforms you can use to manage your email marketing newsletter, some free and some not. You could send the newsletter out from your current email account, but I recommend choosing an email marketing platform. You get stats on how well your emails performed, who clicked links, and who didn't open the email. It also allows people to unsubscribe from the newsletter, so you're not spamming people who don't want to hear from you anymore. (Again, don't take it personally.)

I use MailChimp. I don't have 2,000 subscribers and I only send one or two emails a month, so it is free. Mailchimp is well designed, user friendly, and has customizable templates for your emails.

Other platforms include (to name a few):
Your newsletter should include useful content, information about your work, and sent sparingly. No one likes spam. My rule is once a month or twice a month, if necessary. As I approach the launch of my book, it may go out twice this month. I wait until I've built up plenty of information to send in one compact email.

You must (and I mean must) follow the CAN-SPAM rules. These are real laws to prevent spam and if you do not follow them the government could fine you. What is the law?

"International spam law requires that all marketing emails include your physical mailing address and contact information."


mailchimp.com
So, if you are like me and don't want creepy fans knowing your home address, it may be a good idea to invest in a PO box.
3. Marketing
Branding Yourself
All of the items discussed above are tools to building your personal brand. Use them in unison. Make valuable content, share content, interact with fans and followers, and this drives traffic and eyes to the product you care about–your book. The type of content you create, the voice you use, these elements build your brand.

Examples: Chuck Wendig's brand is a often foul-mouthed, Star Wars nerd who writes great books and shares his writing advice and experiences with his fans. Sam Sykes's brand is being a hilarious, off-the-wall social media mastermind–who writes violent, witty, and humours books. These are watered down examples, because each one provides more than that, but each one built their brand using unique personality traits. You can too.

Be yourself. Provide valuable content (writing advice, design advice, marketing advice, poems, short stories, etc). People will follow you and find your work.

Business Cards
Some people think business cards are the way of the dino in an era of social media. But, if you were born and given a name like Kaytalin Platt, in a world of so many different spellings for Caitalin (Katalin, Catilin, Kaetlin, etc), you would come to realize the importance of a business card.

Imagine you just bumped into someone you don't know and they love fantasy novels. You tell them about your book. They want to buy it. Where can they go? What's your name? How do you spell that? You could spend 30 minutes spelling out your name, telling them how to Google you, or writing out your complicated Twitter handle… or you could hand them a 2"x3.5" card that has a URL to your website on it.

Way of the dino my ass.
Influencer Marketing
When I first heard of influencer marketing, I kind of vomited in my mouth a little. When I think of influencer marketing, I think of Kim Kardashian popping champagne on her ass. I think of Instagram profiles filled with botox lips and smokey eyes. Not that there's anything wrong with that–just not my cup of tea.

There is, however, a huge influencer market for book marketing–and it is kinda beautiful.

Bookstagrammers are a thing (as I mentioned before)! And they take some amazing photos and have beautiful profiles. They share what they are reading or have just read. They write reviews and share those reviews with their followers.

Bookbloggers do the same.

Book subscription boxes place your book in a monthly box and send it out to hundreds or thousands of subscribers that may never have known about your book otherwise.

Even reviewers, good ole' plain reviewers, are book marketing influencers. They may have a smaller pool of influence, but it is no less effective.

Research Bookstagrammers, Bookbloggers, subscription boxes, and reviewers your can connect with. Make a list of ones that read/work with your genre. Pitch your book to them. Offer them a free copy for review.
Advanced Reader Copies (ARCs)
NetGalley is a website that gives readers access to Advanced Reader Copies (ARCs) of books. It is a great way to get word out about your book. It is, unfortunately, very expensive. This will be a splurge item if it is something you want to do. If you are a member of the Independent Book Publishers Association, you can get a small discount. But, otherwise you will pay around $399 to have your book listed and available to reviewers for 6 months, or splurge for the $599 Marketing Plus plan.

There are other options, such as mailing lists you can join that will invite people to access your ARC in exchange for a review. One place is OTOH Books' and their Review Rocket. They also offer a variety of indie author marketing services.

Share Reviews
Okay… I know I said not to read the reviews (on Goodreads). But, the people you reach out too, those influencers, you need to share the reviews they post. Those will garner interest from other potential readers.
4. Launch (or Re-Launch)
You spent years (or a decade) on your book. Celebrate when you publish it! Not only is it fun to celebrate an accomplishment, a launch event or party is a perfect marketing opportunity. It builds buzz around your work, gets people excited for it, gives you some clout, and is a huge confidence boost.

Do you already have a book published but never had a launch party for it? Throw it an Anniversary Launch Party or a Birthday Launch Party! Seriously, celebrate your accomplishment. This will give your already-on-the-market book a bump in attention and a potential boost in sales.

Reach out to local indie bookstores or libraries and ask if they would host a book launch event. Work with them on date and time. Maybe they will order some of your books to have on hand for anyone who happens by during the event.

Here are some things to consider:
Location.
Budget.
Traffic (how many people will attend, how many organic attendees could you get from one location vs. another).
Date (Try to avoid holiday weekends, when people are most likely to be out of town).
Prizes and giveaways.
Publicity. Reach out to local media and let them know about your event. Local media is a sucker for heartwarming, downhome stories about local success. Talk up your book and see how many attendees you can get.
Check out the Book Designer's Tips for a Successful Book Launch.
Also, other Book Launch Ideas.
5. Market Your Book After Launch
Marketing doesn't stop the moment your book hits the shelf. A study (I can't find the article for it now, but I will add once it pops up again) showed that the most optimum time to market your book isn't before its release. It is 4-8 weeks after. You get the best ROI. Word of mouth is spreading like wildfire and you boost those flames with your marketing efforts. The more eyes see your book, the more potential buyers you have.

Host book giveaways. This creates interaction with your social media and website. People will retweet or share your post with others so they can enter to win.
So what now?
This is a lot of information to absorb. Feel free to reference back to this post. It is only a fraction of the information I could have shared with you and I plan to share more overtime. In a month, I will post my Content Marketing Guide and the methods I came up with. I hope this has been a gateway to your own research and building out your own goal path to sharing your work with the world.

Other Resources:
The Best Time to Market Your Book For Sales Success
How to Create Pre-Launch Buzz for Your Book Right Now
Ultimate Book Marketing Timeline for Indie Authors
50 Book Marketing Ideas Every Author Needs to Know